Blog
Last Minute Gift Ideas for Homeowners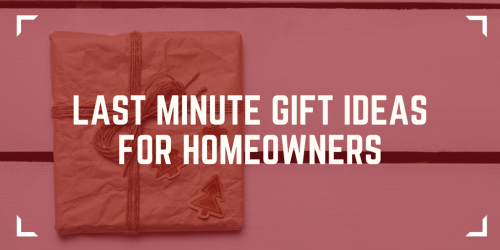 It's the week before Christmas, and everyone is scrambling to get last-minute shopping done. We've rounded up a few of the coolest gifts to buy for your home-owning friends and family to put you first on the nice list.
1. Do they like gardening? Check out this tool seat that allows the user to store their essentials while scooting the seat around their garden to avoid back pain.
2. Got a fire pit and kids who love s'mores? Grab these fun s'more roasting sticks in the shape of fishing poles to get just the right toast level on your s'more.
3. If they enjoy crafts and the outdoors, this DIY bird feeder set is perfect, and wildlife will love it, too!
4. If they've been boasting about their new patio set up, gifting them some ambient lighting can be a great idea. Grab this lighting curtain to help give their outdoor space the right glow it needs for them to show off during get-togethers.
5. If that's not quite their style, check out these solar-powered ball lights. They're sure to turn any backyard into a picture-perfect setting for their next party.
6. Speaking of parties, everyone's always looking for the perfect speakers. These two options come highly recommended, and are waterproof, so leaving them outside overnight won't hurt too much.
7. Wine glasses in a backyard can be a safety hazard. To keep your friends safe, purchase these plastic wine glasses that look classy and won't break!
8. If you're stumped, gift cards are a great fallback option. Home Depot, Wal Mart, and Target all offer them and the best part is they can be used to get exactly what your loved ones want.
Happy Holidays from the Strong Shield Siding Team!