Blog
How to Prepare Your Home for Severe Weather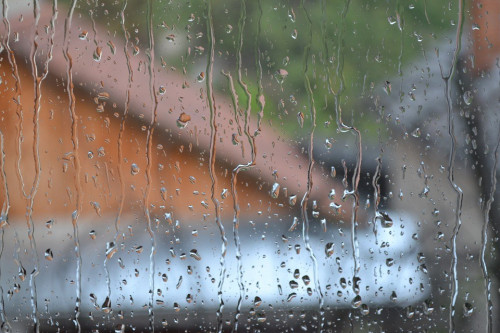 Every summer, Louisiana braces for hurricane season. When these storms swirl out of the Gulf of Mexico, they can bring daily activity to a halt and wreak havoc on property. That being said, it's important for homeowners to prepare their homes for the possibility of storms.
Assess your risks and plan ahead.
Hurricanes and tropical storms form quickly, giving homeowners only a few days to prepare. It's crucial for you to have a plan in place ahead of time for how your family will respond to the threat of a severe storm. Check your local government's disaster preparedness website to learn about evacuation routes, find out if you live in a flood zone, and create a disaster plan.
Prepare your home for the extreme weather.
At the beginning of hurricane season, you should review your home's defenses against severe weather and make sure everything is properly maintained. The biggest threat to a home during a severe storm is wind, which can do anything from rip shingles from a roof to bring down a tree.
Your home may have exterior accessories such as gutters or shutters. These should be maintained properly year-round to ensure they are up to task when severe weather hits. When you find out a storm is coming your way, clear gutters of any debris. Clogging gutters can store water, rather than lead it away from your home.
If you don't have shutters on your home's exteriors (or if they are only for show) there are several DIY options for protecting your home's windows. Depending on the threat, you may wish to board your windows with plywood, which can be purchased at a hardware store. If you don't feel it is necessary, you can also use painter's tape to strengthen your window.
Stow away any items in your yard.
As stated above, wind is a severe threat to your home during a storm. Any items which could be lifted by strong winds, such as kid's toys, trash cans or grills, should be stored inside to reduce the risk of damage.
Review your homeowner's insurance policy.
If it's been awhile since you purchased your policy, it's a good idea to review what types of damage it covers. Contact your insurance representative and talk through the risks your home may face during hurricane season. This will give you peace of mind once the storm hits, should there be any damage to your home. Policies can take up to a month to go into effect, so it's a good idea to review this before hurricane season starts.
Find a trustworthy method to receive disaster information once the storm hits.
There are several options available including news stations, the National Weather Service and FEMA. In Louisiana, the getagameplan.org website can guide you through the preparation and response processes for homeowners and families.