Blog
Behind the Shield: Cassio Santos, Owner of Strong Shield Siding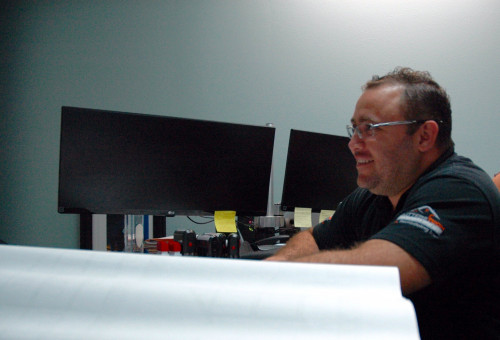 Cassio Santos's Beginning
The American dream is defined by Merriam Webster as "a happy way of living that can be achieved by anyone in the U.S. especially by working hard." This is exactly what Cassio Santos created with Strong Shield Siding. Santos's mix of hard work, passion for home construction and a background in marketing made it possible for him to build his own company from the ground up.
Santos is from Brazil, and came to New Orleans by way of Atlanta after Katrina hit, when construction work concentrated along the Gulf Coast as our community rebuilt itself. After two years, most of the crews left, on to the next hotspot for construction funding. Santos chose to stay. "New Orleans just has something special. People are so welcoming to immigrants here, and I don't see that in many other places."
He enjoys the architectural styles found in the city, where his creativity and problem-solving skills shine. The city of New Orleans is known for its historic homes, many boasting siding instead of stucco or brick, that bring in many tourists each year.
"I was hungry, I had a dream, and I was disappointed in how my previous boss had handled things in his own business."
In the aftermath of Katrina, Santos saw a lot of contractors take advantage of homeowners' desperation and ignorance of the field. He didn't like the attitude he was seeing from his own boss. So one night, he decided to start putting his dream into action.
With skills he picked up doing graphic design for his uncle's print shop in Brazil and a computer borrowed from a friend, Santos designed a logo for his company. Right away he recognized the importance of building a brand that would be trusted in the city. So he chose the name Strong Shield Siding. The name highlights the importance of a good siding job, a home's first line of defense against any kind of weather, and a first impression of a home's curb appeal.
Cassio understands that his business will only succeed if his clients are satisfied with the work he does. That's why he offers a 5 year labor warranty on all work done by his crews. "Other companies don't offer a long warranty because they cut corners. They don't trust the work they do." Cassio says. Clients are often surprised to see Cassio himself on jobsites, reviewing the work done by his crews.
"I once got to a jobsite and saw a mistake on a wall my team had just finished building. When the owner got home, she was surprised to see the wall being torn down. On her review she mentioned that she didn't have to look for mistakes, because I was there to catch them," Santos says.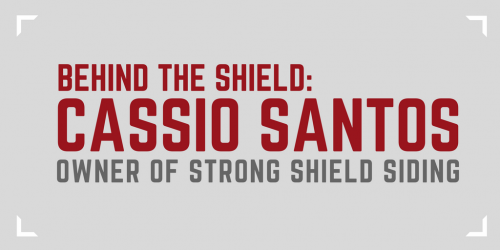 The Work
Cassio prides himself on his crew retention. Many of them have been working with him for years. "The more work my crew does together, the better they get as a team. They learn new skills and are less likely to make beginner's mistakes," he says.
He started working on a crew, learning the industry from the ground up, from scrambling up ladders to lay shingles to where he is now, helping his crews see mistakes they may have overlooked. "Sometimes my crews think I'm too picky, but at the end of the day we're all proud of the work we do in this city."
Santos can be found making the rounds of homes his company is working on almost every single weekday. This is thanks in part to the team he has assembled to staff the Strong Shield Siding office in Kenner. The hardworking team handles everything from fielding requests for job estimates to detailed accounting matters. They pride themselves on being attentive to each client's needs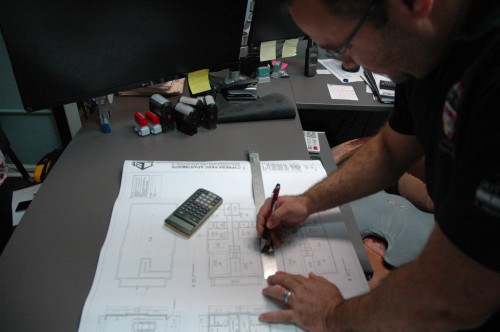 "I dream for them, and then they dream with me"
Cassio's passion is perfect for the unique, upscale work that's available for the exterior siding on New Orleans homes. His favorite part of the job is the beginning, when he and the homeowners work together to create a design of which they can both be proud. "I can really show my skills when talking to them about what we offer and what I could do for them. I dream for them, and then they dream with me," he says.
Restoring a home's original beauty while shielding it better for future storms to prevent damage is Strong Shield Siding's first priority. The neighborhood that has seen the biggest impact of Santos's work is Lakeview.
"Lakeview is my place. It's my backyard. I grew there, I started my business there, I made my name there. I got over 500 jobs just in that neighborhood. So every street I drive down, I see a house that I did, a house that looks good. And it feels good to deliver something I know I did well."
Besides Lakeview, Strong Shield Siding completes projects all over Southeast Louisiana, with current jobs all over the Greater New Orleans area. Learn more about how Strong Shield Siding can help with your next home remodeling project, with anything from new gutters to a screened-in porch to a full re-siding.